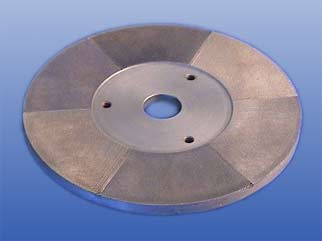 Filing tool in disc-shaped geometry, for finishing of metal workpieces of any kind.
For processing of all types of steel, cast steel and non-ferrous metal.
The wide machining area provides large area processing capabilities, low wear and therefore a long tool life.
The different toothing segments create high-grade surface qualities. Available in different thicknesses.