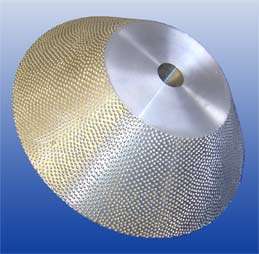 Milling tool in disc-shaped geometry, for shaping and finishing of foam material workpieces of any kind.
For processing of styrofoam, foamed and expanded plastics, e.g. EPS, XPS, PU, PE, PPE PUR.
The wide machining area provides large area processing capabilities, low wear and therefore a long tool life.
Available in different thicknesses.