Rotating Milling Cutters made of carbide and coated with Aluminium-Titanium-Nitride - made for extreme requirements.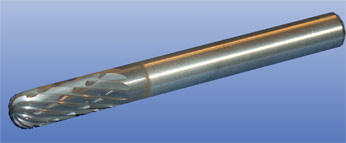 The Toughest !!!
The most enduring cutter ! Suitable for processing of extremely hard material, e.g. high-alloyed steel and non-ferrous metal.
Very long tool life - even when used for machining very hard material.
Particularly suitable for use with high speed machines, e.g. hand grinders, pneumatic tools, milling machines.
Available in various shapes: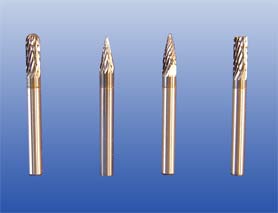 Cylinder with front teeth
Spherical front
Pointed arch
Tapered tip
Also available as set of all 4 types.
Shank diameter: 6 mm